Why Balanced Homemade Dog Treats Best For Dogs?
According to the
Joseph J. Wakshlag,
a clinical nutritionist with the Baker Institute for Animal Health at Cornell University, pets not feeding with the right balance of nutrients, proteins, minerals, and fats, which cause several health disorders and
complications including loss of teeth, anemia and broken bones.
According to the report of FDA, more than 11 types of pet foods are recalled in the 2016 year. Over the year the recall of dog food is alarming. That is the reason which compels dog owners to look at the Homemade Dog Treats which are way more healthy than the other packed dog food. Do worry there is a who universe of Homemade Dog Treats, putting cookies and meat in dog bowl are not the only one. If you follow our blog then you will never be out of Homemade Dog Treats.
Warning: Incomplete information about Homemade Dog Treats Recipes may cause several health disorders to your pet or dog. So be careful before you choose any treat recipe. Make sure that you treat to have an adequate amount of nutrients for dog health.
Here's good news there are many trusted sources on the internet where you can find a balanced diet for your dog. There are specific blogs and sites which provide balanced diets for dogs.
What Are Balanced Homemade Dog Treats/ What Is Balanced Diet For Dogs?
When it comes to dog life they only need love, a balanced diet and clean water to survive.
As humans and other animals have their own nutrients requirements dogs also need a balanced diet to live healthier.
According to the Association Of American Feed Control Officials, the dog food should provide 4 essentials
Energy
Proteins and other minor nutrients
Fats including essential fatty acids
Vitamins, minerals and essential micro-nutrients
Is Pre-packed Dog Food Have Balanced Diet?
As mentioned all packed dog foods should contain above mentioned 4 essentials. But unfortunately, all packed dog foods don't provide the proper amount of 4 essentials.
That's why nowadays all dog owner is running towards the healthy options like our blog which provide "Healthy Homemade Dog Treats Recipes"
Are Homemade Dog Treats Recipes Are Balanced Diet?
The raw and more natural food which you cook at home is best for humans as well as for dogs. If you combine all the essentials of a balanced diet for dogs.
Some Tips if you want to cook a balanced homemade diet for a dog.
Putting meat in dog's bowl is not considered as a balanced diet. You should rotate dogs diet every day, it will help dogs to be healthier. Also, introduce various vegetables to the dog.
Mince should not be fed raw.
Bones should never be fed.
Pay attention to hygiene wash hands before you prepare dog food.
Avoid adding onion and garlic to dog food.
Don't add salt to the dog as their taste buds are not developed to taste salt.
What Nutrition Guidelines You Should Follow For Dog's Balance Diet?
Before start cooking you should consult with your dog doctor, which can guide you better. But for an idea some important daily diet nutrients are mentioned below. The serving size depends on the size, age, weight and activities of your dog.
40% protein - animal meat, seafood, eggs or diary
10% carbohydrates - beans or pulses
50% vegetables
Calcium - crushed or powred eggshells
Fatty acids - cooked egg yolk, oatmeals, plant oils.
The all Homemade Dog Treats Recipes mentioned below are healthier that canned food. They don't contain any preservatives thus results in low calories. Serve the same amount of treat as they are getting now.
1. Beef Stew Doggie Style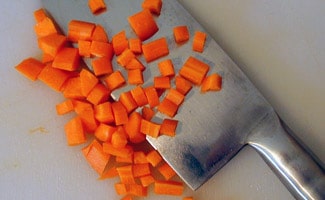 This balanced diet recipe can be best alternative of canned food, as it can be stored in fridge for also a week. In addition it provide great value of protein and vitamins to dog.
Ingredients
1. ½ pound of beef stew meat
2. ½ cup carrots, diced
3. ½ cup green beans, diced
4. 1 small sweet potato
5. ½ cup flour
6. ½ cup of water or organic vegetable oil in addition of 1 tablespoon vegetables oil for frying.
Step By Step
1. Cook the potato in microwave for 5 to 8 min until firm but tender. Keep it aside
2. Slice the beef stew into small chunks.
3. Cook stew chunks in 1 tablespoon of vegetables on medium heat about 10 - 15 min.
4. Remove the stew chunks from pan, reserving the dripping.
5. Take potato and cut into small pieces.
6. Add flour and water into dripping while whisking to make thick gravy.
7. Add meat, carrots, potato and green beans to gravy and stair well.
8. Cook until carrots tender - about 10 min.
9. Serve when cool.
10. If left don't worry store in fridge for 5 - 7 days.
2. Turkey, Rice and Veggies Mix
This is good balance of lean animal protein, healthy carbs and veggies. This recipe can also be store.
Ingredients
1. Ground Turkey - 1 pound
2. Water - 6 cups
3. Brown Rice (uncooked) - 2 cups
4. Dried Rosemary - 1 tablespoon
5. Frozen Broccoli, Carrot and Cauliflower - ½ package
Step By Step
1. In large Dutch oven place water, turkey, brown rice and rosemary.
2. Stair until the turkey spread evenly in mixture.
3. Boil the mixture on high heat and then reduce the heat to low.
4. Let the mix simmer for 20 min
5. Add the frozen veggies and cook for additional 5 min.
6. Remove from heat and cool.
7. Once it cool down it is ready to serve.
3. Chicken Jerky Strips - Grain Free Dog Treat recipe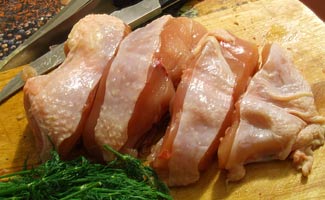 Don't depend on Store bought dog food which mostly contain preservatives. Instead of it make healthy homemade dog treats which will enhance dog health too. Chicken jerky strips are best alternative of store food and the good point is that you can store them in air-tight containers for 14 days.
Ingredients
1. Boneless, Skinless Chicken Breasts - 2 to 4
Step By Step
1. Preheat oven to 200 degrees
2. Trim all fat around chicken breast
3. Cut breast into ⅛ inch of strips using knief
4. Bake strips for 2 hours until the strips are dried and hard.
5. Let it cool before serving.
4. Pumpkin Dog Biscuits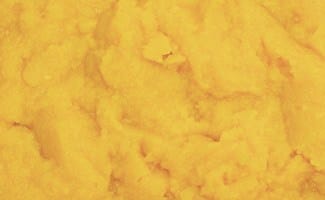 Is your dog have digestion issues? Then this recipe can help your dog in digestion issues. Pumpkin is easy on sour stomach.
These homemade pumpkin biscuits are great way to introduce an all-neutral tummy to dogs.
Ingredients
1. Extremely Cold Water - ⅓ cup
2. Pumpkin Puree (homemade or canned) - ⅔ cup
3. Large Egg - 1 ( skip this if you dog is allergic of eggs)
4. Whole Grain Brown Rice Flour - 2 cups
5. Flaxseed Oil or Olive Oil - 1 tablespoon
Step By Step
1. Preheat oven to 320 to 350 degrees.
2. To avoid sticking use two baking sheets or baking papers.
3. Mix lightly beaten egg with pumpkin puree in separate beaker until gets smooth (if you are not using egg then smooth pumpkin puree and step up to next step).
4. In large bowl mix flaxseed oil and brown rice flour.
5. With constant stirring mix pumpkin mixture to rice mixture and slowly add water. Left some rice to use as toppings.
6. Mix all ingredients with hand.
7. Use two baking or waxed papers to roll dough of desired thickness.
8. Remove upper baking paper.
9. Evenly spread rice on top of the dough and lightly press with waxed baking paper.
10. Remove the paper and cut the desired shape from dough.
11. Place it into oven for 35 to 40 min or until top gets dry.
12. Cool until ready to serve.
13 Pack remaining biscuits in glass container.
Balanced Homemade Dog Treats Recipes Are Best For Dog Health.
Reviewed by
BIR
on
July 06, 2018
Rating: